Notícies dels Camins a Balears
Un carril bici a través de ses Feixes
Un grupo de voluntarios recupera el viejo camino de Can Lavilla, entre Jesús y Vila, que ahora podrán usar los peatones y los ciclistas
Patrimonio. La plataforma vecinal Jesús en Transició se ha propuesto recuperar un histórico camino público, el de Can Lavilla, que unía la zona de ses Torres con Vila a través de ses Feixes de es Prat de ses Monges y que había quedado abandonado y ocupado por la vegetación desde hace unos cuarenta años. Se trata de una vía con una entrada estrecha, por la que no cabían los carros, que ahora podrán aprovechar los viandantes y las bicis.
El Constitucional avala la Ley de Caminos impulsada por el Consell de Mallorca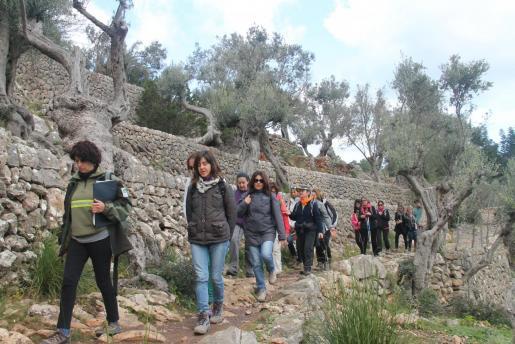 El pleno del Tribunal Constitucional ha rechazado el recurso del PP contra la Ley de Caminos Públicos y Rutas Senderistas de Mallorca y Menorca y ha declarado que se ajusta al ordenamiento constitucional.
El recurso fue presentado por el PP a través del Congreso de los Diputados. En su escrito alegaban que uno de los artículos de la Ley –impulsada por el Consell de Mallorca y aprobada por el Parlament en diciembre de 2018- vulneraba la Constitución. El PP consideraba que la ley facultaba a la administración para llevar a cabo expropiaciones forzosas sin utilidad pública o interés social.
Un model per a las Pitiuses?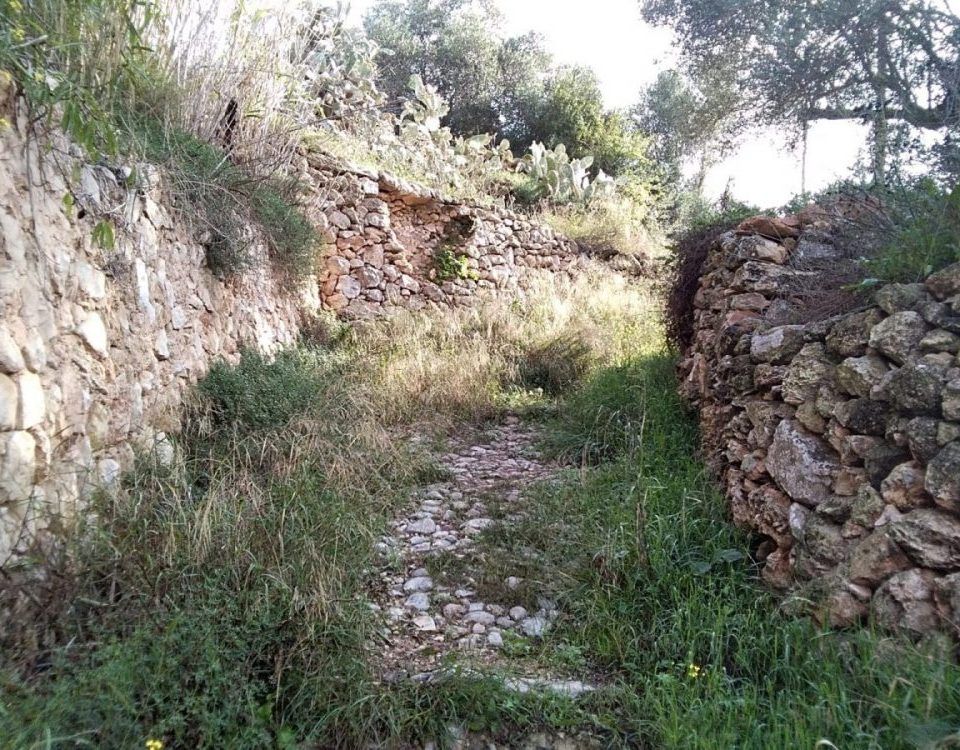 La protecció dels camins públics britànics: un model per a les Pitiüses?
L'amic Martin Davies m'ha fet arribar el llibre The Wild Rover: A Blistering Journey Along Britain's Footpaths (London: Collins, 2012; El rodamón: un viatge amb ampolles pels senders britànics) (1, 2). L'autor, Mike Parker, escriu un vívid relat sobre la història i la problemàtica actual dels camins i carreranys del Regne Unit. Tot i la distància geogràfica i cultural, les simil·lituds amb Eivissa i Formentera són manifestes. L'experiència britànica ens pot servir per reflexionar sobre la nostra pròpia xarxa viària rural.
Parker descriu el procés de creació de la xarxa de senders públics o amb drets de pas públic (public rights of way) (3), ens apropa al lloc que ocupen els camins en la identitat britànica i al procés a través del qual aquests s'han convertit en part del paisatge cultural i històric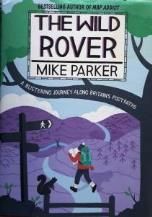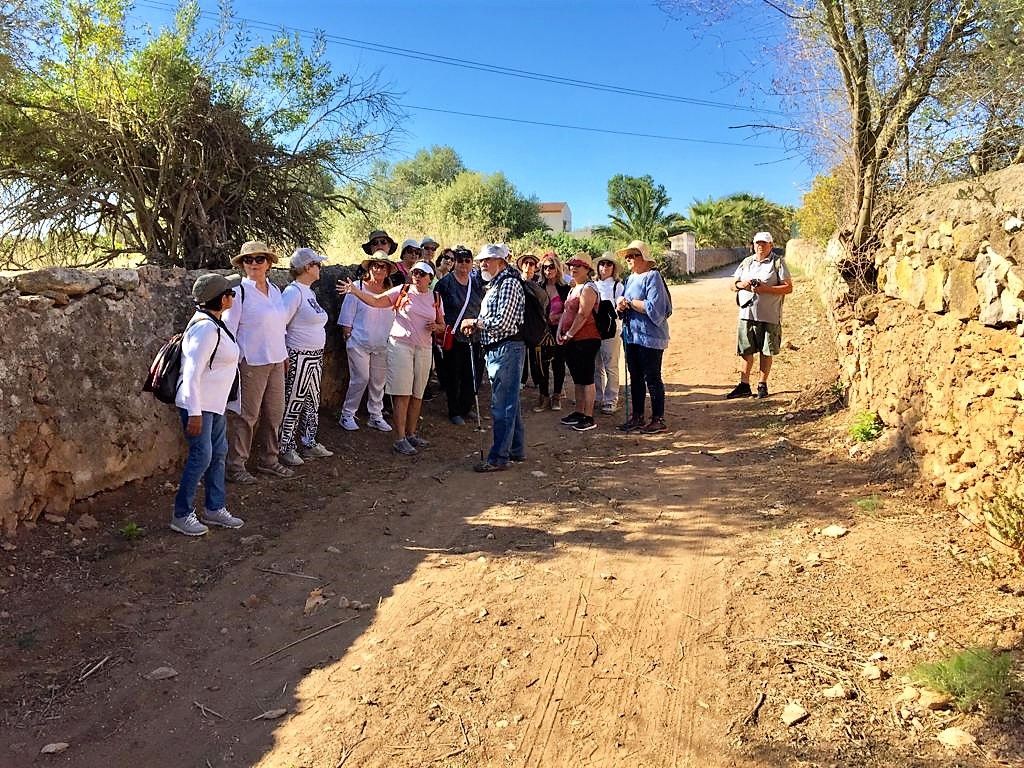 La Universitat Oberta de Majors (UOM) ha utilitzat el camí que va fer net la Plataforma el passat mes de març per fer una ruta entre Puig d'en Valls i el Cor de Jesús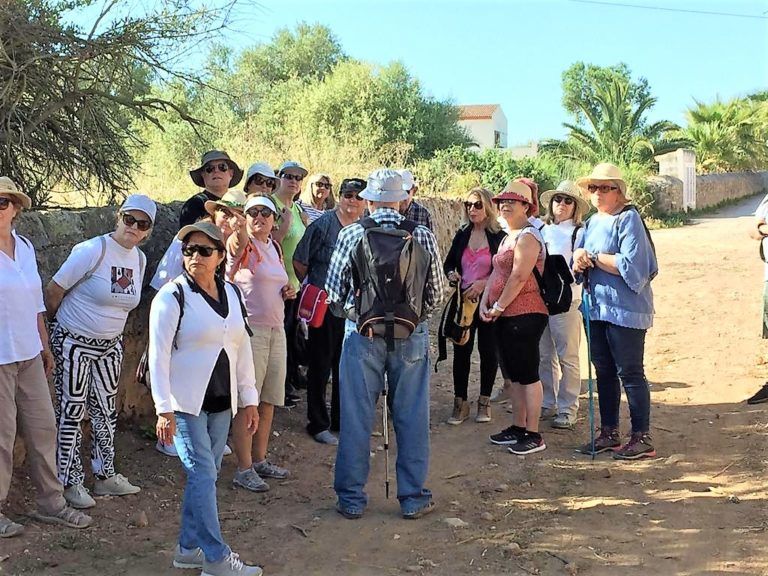 El Consell amplía la Ruta de Pedra en Sec a Palma, Santa Maria y Lloseta
El itinerario de la ruta pasará de 299,56 kilómetros a 364,2 kilómetros, y dejará de ser lineal incorporando ramales.
11-04-2019 | Ultima Hora
El Pleno del Consell de Mallorca ha aprobado este jueves inicialmente la modificación del Plan Especial de la Ruta de Pedra en Sec. Esta modificación que permitirá conectar la ruta con diferentes municipios como Palma, Santa Maria del Camí y Lloseta.
Desde el Consell, han explicado que otros ayuntamientos, que ya forman parte de la ruta como Puigpunyent, Calvià, Esporles y Bunyola, también han pedido ampliar el número de tramos conectados. De esta manera, el itinerario de la ruta pasará de 299,56 kilómetros a 364,2 kilómetros, y dejará de ser lineal (de Andratx a Pollença) para incorporar diferentes ramales para conectar municipios del Raiguer y Palma